Over the weekend, Omar Mateen killed 49 and wounded 53 others during his shooting rampage in Orlando at the gay nightclub Pulse.
We are now learning the stories of the victims, whose lives were cut short by Mateen's murderous rage.
Following is a list of most of those confirmed dead in the shooting:
Facebook
Eddie Jamoldroy Justice, 30, texted his mom, Nina, to let her know he loved her before he was killed. While trapped in a bathroom, he texted his final message: "I'm gonna die."
Facebook
Amanda Alvear, 25, captured moments of the shooting on her Snapchat. She had dreams of becoming a nurse.
Luis Vielma worked on the Harry Potter ride at Universal. He was 22 years old. I can't stop crying. #Orlando pic.twitter.com/Nz2ZCWxNsS

— J.K. Rowling (@jk_rowling) June 13, 2016
Luis Vielma, 22, an employee who worked on the Harry Potter ride in Universal Studios Orlando, was mourned by J.K. Rowling, who tweeted, "I can't stop crying. #Orlando."
Facebook
Akyra Monet Murray, 18, called her mom to tell her she had been shot. Her mom Natalie told People, "I'm like, 'Baby, just apply pressure, Mommy's on the way.' And she says, 'He's got a gun,' and then she was screaming and we got disconnected. It was our last conversation."
Facebook
Edward Sotomayor Jr. was enjoying a date night with his boyfriend when he was killed in the massacre. He died after taking a bullet in the back while pushing his boyfriend to safety through a door. Edward, a brand manager for an LGBT-targeted travel company, helped coordinate the first-ever gay cruise line, according to his boss Al Ferguson.
Facebook
Kimberly Morris, 37, moved to Orlando in March and eventually became a bouncer at Pulse nightclub. Her ex-girlfriend shared with Orlando Sentinel, "She was such a great person and so full of life."
GoFundMe
Brenda Marquez McCool, 49, and her son Isaiah were enjoying a fun night when shots ran out. She prioritized her son, telling him to run out of the club after she was shot in the back.
Facebook
Luis Daniel Wilson-Leon, 37, and Jean Carlos Mendez Perez, 35, were together for eight years before they lost their lives in the shooting.
Facebook
Mercedez Marisol Flores, 26, a student at Valencia College in Orlando, was working toward a job in party planning. Her niece Jennifer Flores told the Orlando Sentinel, "[She] was just a really fun, nice person and cared a lot about her friends."
Facebook
Xavier Emmanuel Serrano Rosado, 35, was a professional dancer and a dad with one young son. His friend Kyle Vest said on Facebook, "He is so talented, what hurts the most is that he's one the best fathers I know, he would work multiple jobs and pass on hanging out with friends just to make an extra dollar for his son."
Facebook
Enrique L. Rios Jr., 25, studied social work before he landed his job as the coordinator at True Care Home Health Care Agency.
Facebook
Peter O. Gonzalez-Cruz, 22, moved to Orlando after he landed a job with UPS.
Facebook
Eric Ivan Ortiz-Rivera, 36, moved to the U.S. to create a better life for himself, working in merchandise management. His former roommate told Orlando Sentinel, "Eric was always willing to help everybody. He sacrificed himself a lot for his family."
Facebook
Martin Benitez Torres, 33, was only in town to visit family when he was killed. His cousin Sonia N. Crapps wrote on Facebook, "He was amazing person inside & outside."
Facebook
Franky Jimmy DeJesus Velazquez, 50, who hailed from Puerto Rico, was a visual merchandiser for Forever 21. His sister Sheila posted in Spanish on Facebook, "My brother will never die, he'll always be in my heart."
Facebook
Anthony Luis Laureano Disla, 25, lost his life while dancing at the nightclub. Two of his roommates were also at the club when the shooting took place, but are currently in stable condition. Anthony's cousin Ana Figueroa told Orlando Sentinel, "He started dancing when he was about 10 years old. It was his passion."
Facebook
Stanley Almodovar III, 23, posted a Snapchat video of himself dancing and singing while heading to Pulse nightclub. He was described as "a happy man with a big heart" by his mom.
Juan Guerrero, 22, and Christopher Leinonen, 32, were hoping to get married someday before their lives were taken away at Pulse nightclub. At the suggestion of Leinonen's mother, the couple will now be buried together. Leinonen had established a gay-straight alliance when he was in high school.
Facebook
Luis Omar Ocasio-Capo, 20, was a dancer and barista from Cleveland. His co-worker said, "He lit up any area he worked in."
Facebook
Jason Benjamin Josaphat, 19, had just graduated high school and was enrolled at Valencia College, where he was studying computer science.
Facebook
Rodolfo Ayala-Ayala, 33, worked as an assistant at a blood bank in Orlando. His co-workers described Ayala-Ayala as "a very, very vibrant person, very dedicated to his work."
Facebook
Javier Jorge-Reyes, 40, who was originally from Puerto Rico, worked for Gucci at The Mall at Millenia.
Shane Evan Tomlinson, 33, was a singer for the band Frequency, which covered well-known songs at weddings and nightclubs.
Facebook
Miguel Angel Honorato, 30, a father of three, worked in a catering company in Orlando.
Facebook
Jerald Arthur Wright, 31, a Walt Disney World employee, went to Pulse to celebrate the 21st birthday of his friend Cory James Connell, who was also killed in the shooting.
Facebook
Oscar A. Aracena-Montero, 26, had just come back from vacation. His cousin Yamilka Pimentel said to the Orlando Sentinel, "He went to Canada on vacation. We saw pictures. They stopped in New York and went to Niagara Falls. They just flew back into Orlando the same day [the Pulse shootings] happened."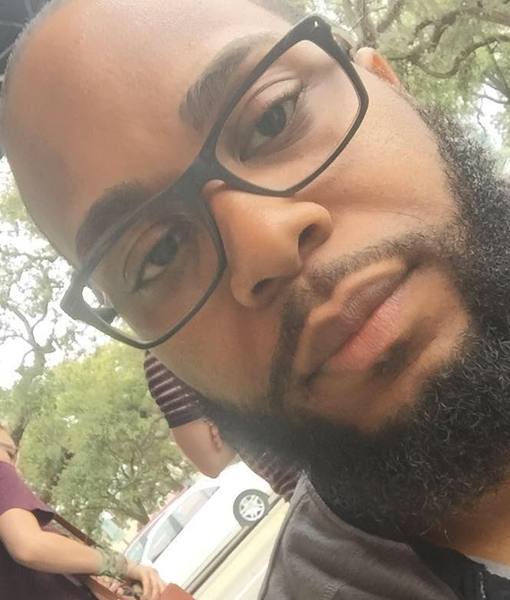 Facebook
Darryl Roman Burt II, 29, was at Pulse to celebrate graduating with a degree in human resources management. His friend Mahogany Avent said, "He loved to dance. He loved to have fun. He was my best friend. I can't believe he's gone."
Facebook
Deonka Deidra Drayton, 32, was working at Pulse when her life was cut short. Her ex-girlfriend Ashleigh Alleyne said, "She was still on probation, but she wasn't getting in trouble, she was actually working with her cousin, I believe."
Facebook
Luis Daniel Conde, 39, and Juan Pablo Rivera Velasquez, 37, went to high school together in Puerto Rico and ran a beauty salon in Kissimmee, Florida.
Facebook
Tevin Eugene Crosby, 25, was a young business owner. His brother Chavis shared, "He was very ambitious. Whatever goal he had in mind, he worked hard. Whether alone or on a team, he worked on that goal."
Facebook
Paul Terrell Henry, 41, had a positive influence on his boyfriend Francisco Hernandez, who said, "He knew I had the potential for greater things. I had three years of college but didn't finish. He wanted the best for me, to succeed and to help me make something of myself. I am definitely going to do that for him. I am going to make something of myself.''
Facebook
Jonathan Camuy, 24, was a producer for a children's talent competition on a Spanish TV network.
Facebook
Angel Luis Candelario-Padro, 28, was only days away from starting his new job as a technician at Florida Retina Institute. An employee confirmed the news, saying, "It is with great sadness that we learned today that the newest member of our team… was one of the victims in this tragedy. We cannot express how deeply grieved we are at this horrible turn of events."
GoFundMe
Christopher Sanfeliz, 24, worked at a bank and had apparently told his family and friends that he was planning to go to Pulse with some friends. Mike Wallace, a family friend, said, "He [was] a wonderful person and this is such a tragedy. He was cut down in his prime."
Texas A&M University
Antonio Davon Brown, 29, was part of the U.S. Army Reserve since 2008. He joined the army in 2008 and was deployed to Kuwait from April 2010-2011. He eventually went on to work as a human resources officer.
GoFundMe
Juan Chavez Martinez, 25, was a housekeeping supervisor for a staffing company.
Facebook
Leroy Valentin Fernandez, 25, was a leasing officer at an apartment complex, but he had the most fun when he was performing. His friend and manager Yolanda Quinones-Perez said, "He filled our office with music. He sang Adele in the office until we couldn't take it anymore."
GoFundMe
Frank Hernandez Escalante, 27, moved to Orlando because he felt he would be more accepted there, according to his sister Julissa. She said, "Frankie was a really great big brother. I miss him so much already."
Facebook
Joel Rayon Paniagua, 31, was meeting up with his friends at the club. His friend Lorena Barraga said, "He was the best. He was loyal. He was always trying to do stuff to make you feel better."
Facebook
Simon Carrillo, 31, and his partner had just come back from Canada before he was gunned down. He was remembered by his co-workers as the one, who would bring in cakes and snap pics when there was a birthday celebration.
For more on the victims, visit OrlandoSentinel.com.