Selena Gomez was caught in a crazy scary fan and camera crush outside the Louis Vuitton runway show at Paris Fashion Week.


SEE! the intense video captured by
Storm Shadow
here.
Selena had been making the rounds at fashion week, hanging with luminaries like Karl Lagerfeld, Carine Roitfeld and Gigi Hadid.
Just minutes before all the madness, Gomez sat front row with actress Chloe Grace Moretz at the show.  
[Photo: Getty Images]

But when she left, her security team was overwhelmed by a massive crowd of press, paparazzi, and selfie-seeking fans.  They struggled to push their way through the mob, at one point a metal barrier was knocked over, and the people simply stepped over it.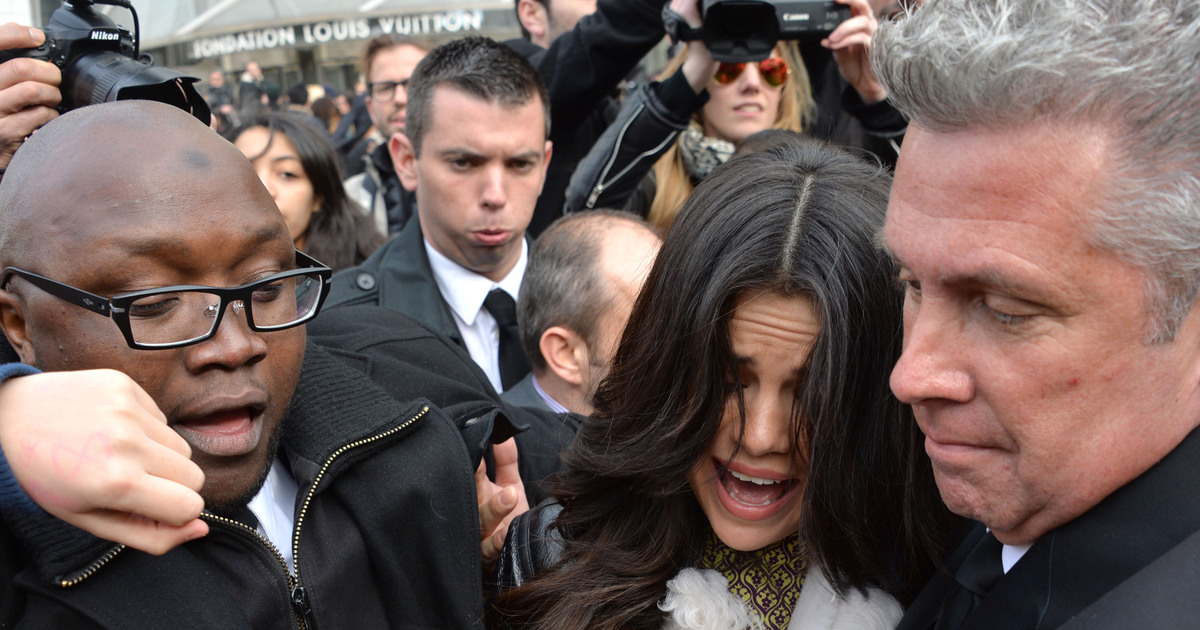 [Photo: Fame/Flynet]
In the end, her security was able to get the seemingly terrified star to her waiting car, and safely escape.