In Touch Weekly broke the story last month by publishing the handwritten list of Lindsay's sexual conquests. Most of the guys – including Justin Timberlake, Zac Efron and Max George – stayed quiet, while James Franco called it "lies."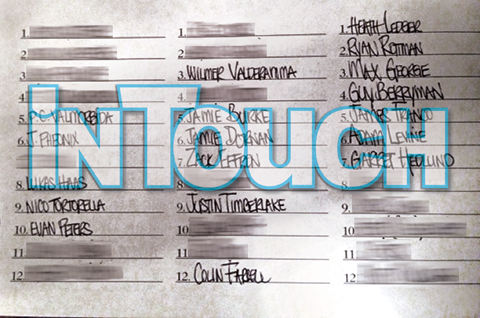 At the time, her rep told Gossip Cop it was "inaccurate." 
Now, LiLo says it is real!


During a game of "plead the fifth" on "Watch What Happens Live," Andy Cohen asked Lindsay about the list. She had already used up her one chance to keep quiet and was required to answer, admitting it was her "fifth step in AA at Betty Ford."
Did Lindsay Lohan Relapse at Coachella?
She continued, "Someone, when I was moving during the OWN show, must have taken a photo of it, so that's a really personal thing. It's really unfortunate. And I talk about it in the last episode of the show, so, to be continued..."
Lohan also addresses the list in a new preview for her docu-series finale, calling it "humiliating" and "mean." Watch the tearful teaser below.


The "Lindsay" series finale airs Sunday at 9 PM on OWN.