Actress Michelle Williams graces the October cover of Vogue as Marilyn Monroe. Williams is playing the fallen star in the upcoming Oscar contender, "My Week with Marilyn." Williams talks to Vogue about movies, motherhood, and taking on the sexiest icon of all time.
To play Marilyn, Williams had to perfect Monroe's walk and gain weight to approximate her curves. "Unfortunately, it went right to my face," she said, puffing up her cheeks to illustrate. "So at some point it became a question of, 'Do I want my face to look like Marilyn Monroe's, or my hips?'" She opted for the former and filled out the latter with foam padding.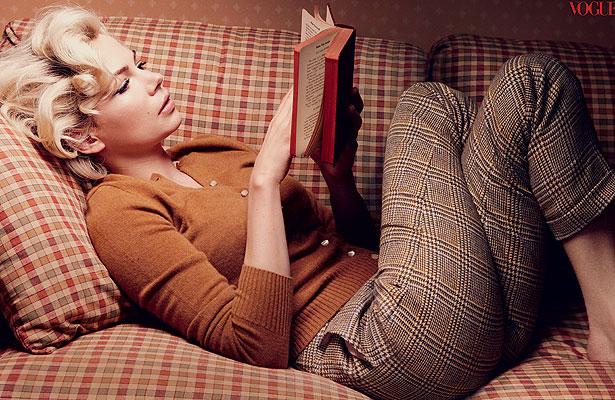 Read more of the interview at Vogue.com. The October issue will be on newsstands nationwide September 20. Photographs by Annie Leibovitz.