Hannah Jeter is one hot mama!
Gilles Bensimon/Editorialist
The model is back to work after welcoming two children with husband Derek Jeter.
The 29-year-old is posing on the cover of Editorialist magazine's Holiday 2019 issue, showing off her slimmed-down figure.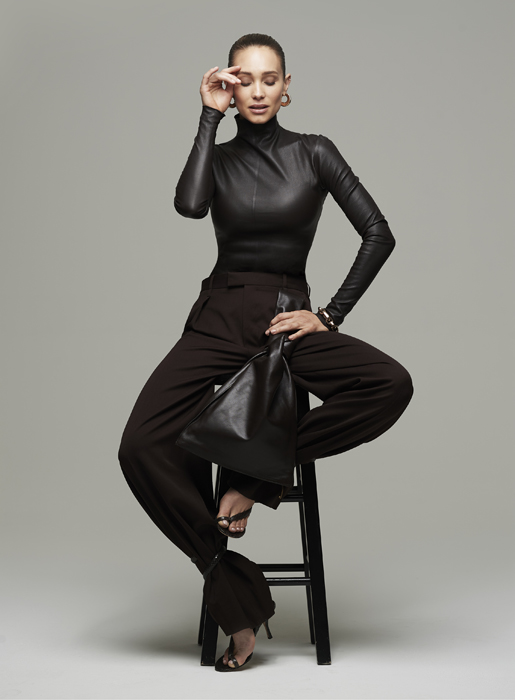 Gilles Bensimon/Editorialist
Hannah is the mother of Bella, 2, and Story, 10 months, and revealed she gained 70 lbs. during her first pregnancy and 55 lbs. during her second. Losing the weight wasn't as easy as she'd hoped!
"I went into hiding," Hannah said. "No one really saw me, but I have pictures… I always thought, you know, 'I'm going to have kids and go right back to work and pop back into shape,' and it's not that easy."
Eventually, she tried intermittent fasting because "everybody's doing it." The lifestyle change gave her more energy and she lost the baby weight. She told the mag she "just felt incredible."
That's not the only change in her life. She said of motherhood, "I've found strength in myself that I never knew existed. It's sort of like a whole new me."