Donnie Wahlberg has fond memories of Luke Perry, who passed away earlier this week.
He told us, "He is an example of somebody who became an idol, and probably had no idea it was going to happen, but stayed so down-to-earth. Everybody who ever met him has said the same thing — that he was a very humble, very present guy."
Donnie, who stopped by our Levi's Times Square studio with his fellow New Kids on the Block members to promote their 30th Anniversary "Hangin' Tough" album, went on to reveal how he first met the future "Beverly Hills, 90210" heartthrob.
"A lot of people don't know, he was a P.A. on our 'Step by Step' video all those years ago. We met at 'Arsenio Hall' a few months later, and my sister was with me and she said, 'Luke Perry is here!' I said, 'Who is that?' She said, 'He's from '90210'!'"
"I introduced her and they took a picture and he was so sweet and he turned around and said, 'Hey, remember I was a P.A. on your video and we played basketball together? I was like, 'That was you?' He used to have paint all over his clothes and stuff."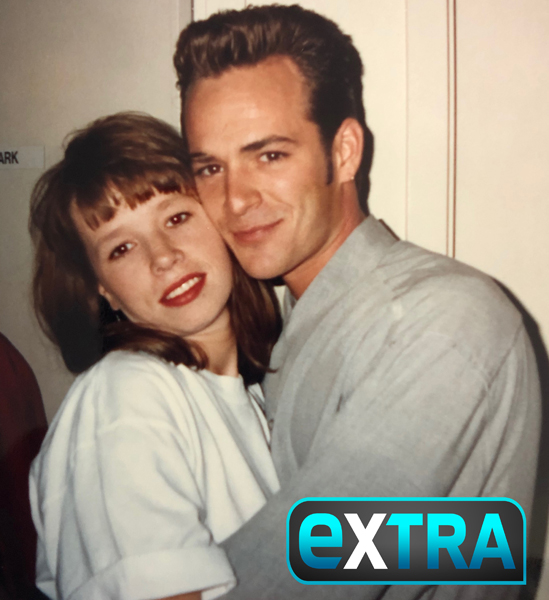 Donnie Wahlberg
Donnie said, "Any time I saw him since then he was the same way just a real sweet, sweet man."
He added there was a very good reason why Perry was a P.A. and not an extra in "Step by Step," saying, "He probably would have got one of us thrown out of the band. He was too good-looking."
For more with Donnie and NKOTB, tune in to "Extra" next week.