Model Chrissy Teigen graces the cover of Marie Claire's July issue, in which she isn't afraid to be "too honest," opening up on possibly expanding her family with husband John Legend, and their sex lives!
Chrissy revealed the one sex position she does not like, saying, "John and I had a double date, and we were joking around, and I go, 'John's never seen my butthole.' And John says, 'Are you kidding? Every time anyone does anything doggy style, you see a butthole. I see it every time.' I was like, 'We are never doing it doggy style again.'"
Along with spilling the tea on sex, Chrissy revealed she would "definitely" want to have more children with John. "I would definitely adopt or have foster children. But I loved being pregnant. Maybe I should be scared [of having PPD again], but I don't know. It couldn't be any worse than it was – could it?"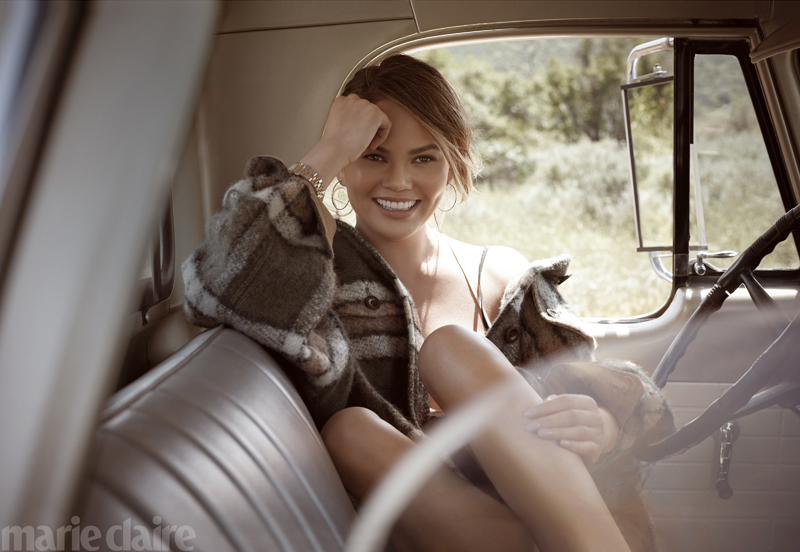 Michelangelo Di Battista
For more, grab a copy of Chrissy's Marie Claire issue!