Singer Lady Gaga grabbed loads of attention for her fashion choice on the Grammys red carpet!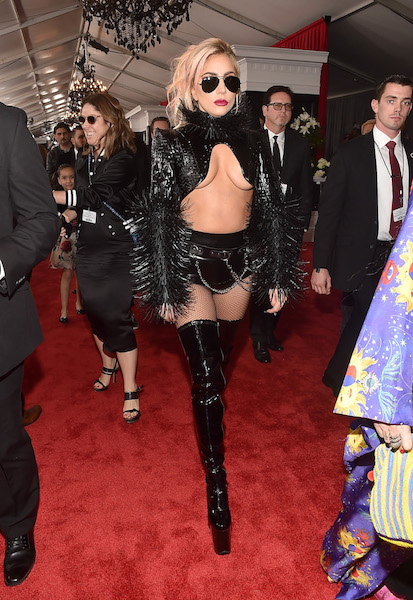 Getty
Just a week after wowing America with her Super Bowl performance, Gaga is back in Los Angeles to perform at the Grammys.
Before the show, she flashed some underboob and a back tattoo in a super revealing outfit.
Getty
On Instagram, she teased, "The Moth & Metallica 🦋------->🔥🖤#ink #tattoo #MothIntoFlame #MetalliGa #metal #grammys @metallica."