Last night, Beyoncé made a special appearance at the 50th Annual Country Music Association Awards, performing one of her singles from her latest album, "Lemonade."
At the Bridgestone Arena in Nashville, the superstar was joined by the Dixie Chicks to sing "Daddy Lessons," a single the trio actually covered while on their own tour.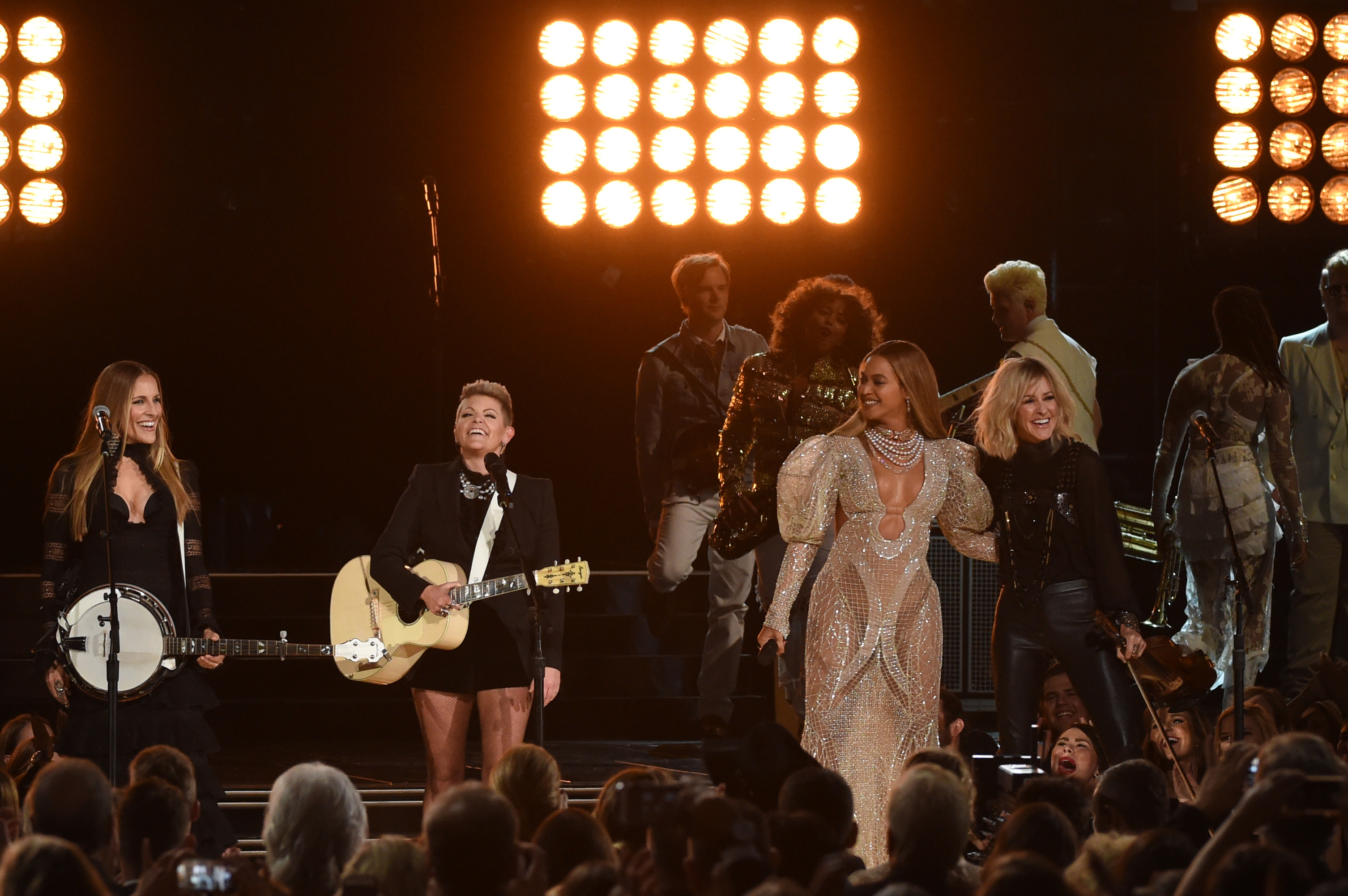 Getty
Beyoncé, with her signature ad-libs and interaction with the audience, charmed and shined throughout the mesmerizing collaboration. The Dixie Chicks rocked their instruments — violin, banjo, and guitar — in the folky version of the song. With a backup band and a saxophone accompanying her, Beyoncé's passion for the song came through as she floated across the stage, shimmying and feeling the grooves and looking stunning in her floor-length, sheer dress with Victorian sleeves and metallic netting details. Her second dress of the night was a Zuhair Murad mermaid gown covered in 3D floral embroideries.
The CMA crowd was on their feet, clapping and singing along. Queen Bey has done it again!
While Jay Z was on hand at the CMAs, he laid low in the background. Singer Thomas Rhett took to the stage, sharing the backstage happenings with the crowd, saying, "I mean, I just hung out with Jay Z for 10 minutes," he said. "That was the weirdest thing ever, but awesome."