Reality star Kylie Jenner wears nothing but latex on the cover of Complex's October/November issue. In the issue, she opens up about her love life and her famous lips.
Kylie has been in an on-again, off-again relationship with Tyga. She shared, "The first year we started hanging out, everyone around him told him not to be with me. I still get comments like, 'Don't be with him.' But we're not doing it for the public — we love each other. We need to be together at all times. We never get mad at each other, we just figure things out."
Sasha Samsonova
After Kylie and Tyga broke up for the second time in May, she was rumored to be dating rapper PartyNextDoor, who featured her in his music video, "Come and See Me." She shared, "That was after Tyga. Me and Party have a cool relationship. I think he's so talented and I love his music. But I wouldn't say we dated. It never really got to that boyfriend-girlfriend stage. It was just fun. I was doing what I wanted to do."
In June, Kylie was spotted with Tyga again. She explained about the break, "I just needed to see what it was like not being with him. We realized that wasn't what we wanted."
Kylie also credited Tyga for helping her overcome the stress that comes with fame. She pointed out, "At the end of the day, I have to live with everything I do," she said. "I'm just proud of myself for not going crazy. Tyga helped me with that a lot."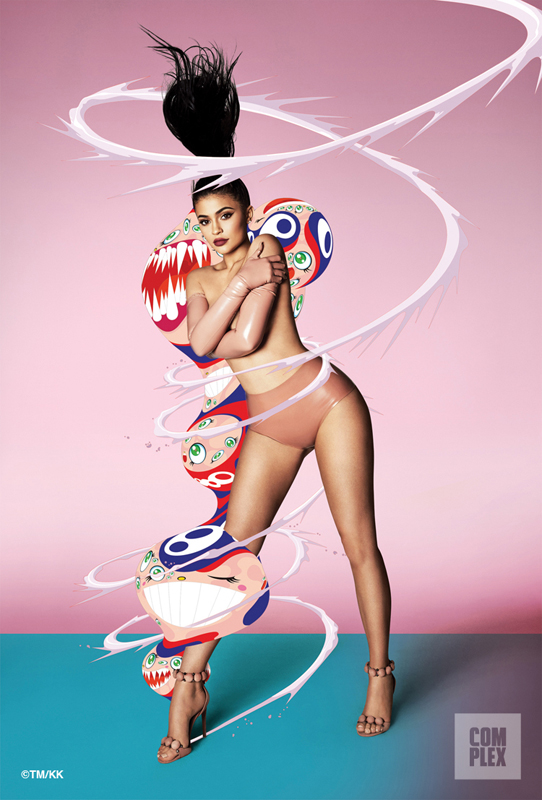 Sasha Samsonova
In the issue, Jenner also chatted about her insecurities with her lips. She recounted, "This guy I kissed was like, 'Your lips are really small, but you're a really good kisser. I didn't think you were gonna be good at kissing.' It was so rude. From then on, I just felt like I saw guys staring at my lips. I felt like no one wanted to kiss me."
For more on Kylie, grab a copy of Complex!