Scratching a planned in-person appearance at the Kennedy Center Honors event, President Obama will instead address the country on terrorism.
In what will be only his third Oval Office speech,
the president will speak tonight from 8:00 - 8:30 p.m. ET
about safety concerns in the wake of the San Bernardino mass shooting, which the FBI is now
investigating as an act of terrorism
. FOX, ABC, and CBS have confirmed they will carry his remarks live.
President Obama will address the Kennedy Center Honors event by video.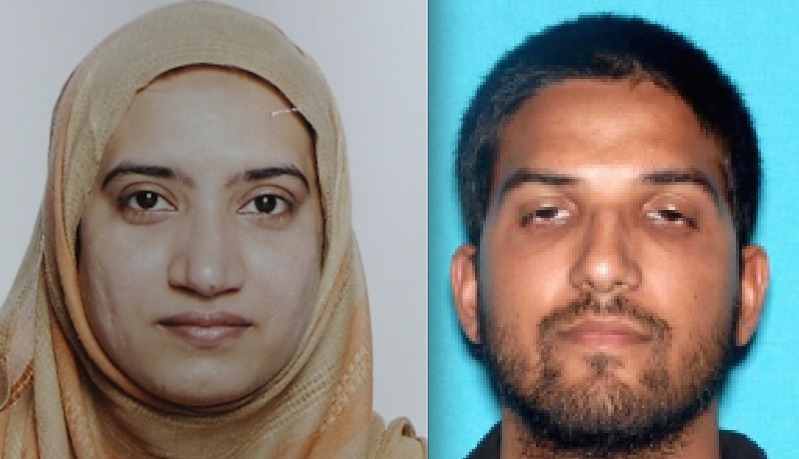 Tashfeen Malik and Syed Farook [Credit: FBI]
The San Bernardino shooting rampage left 14 people dead and another 17 wounded. It was committed by a married couple, American-born Syed Farook and his Saudi bride, Pakistani-born Tashfeen Malik. Malik reportedly
pledged allegiance to the Islamic State
on Facebook around the time of the massacre. The IS has since avoided claiming responsibility for the attacks, but
has praised the couple as "supporters."