The 40-year-old, who graces one of seven W covers wearing only white pants and suspenders, strips down inside the magazine, opting to hold clothes rather than wear them.



In the stunning and arresting photo spread, other Hollywood A-listers, who gave stellar performances in 2014 are featured, including "The Imitation Game" co-stars Benedict Cumberbatch and Keira Knightley.



"Wild" actress Reese Witherspoon: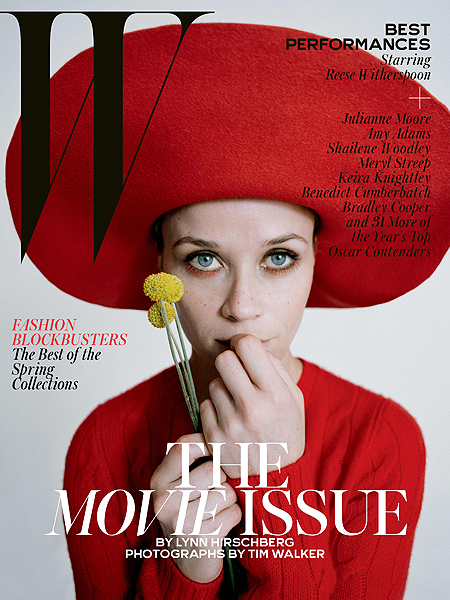 "Birdman" star Emma Stone:



"Still Alice" star Julianne Moore:




Go to WMagazine.com to see the complete gallery!