The recently engaged singer debuted her new 'do on Sunday via
Twitter
with a variety of tweets to document the occasion.
Follow the tweets:
"It's happening."
"If you don't have something nice to say don't say anything at all. my hair is attached to my head no one else's and it's going bye bye :)."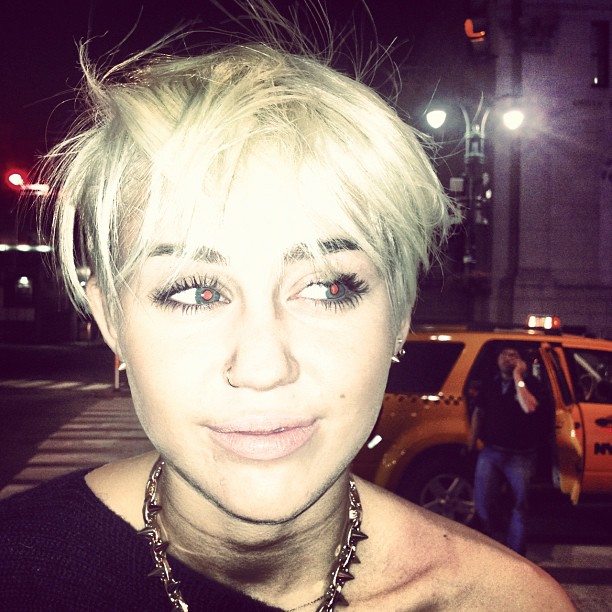 "Never felt more me in my whole life."
"Most successful Sally day EVER. Feel ohhh so pretty and gayyyy." 
Lastly and her most recent tweet, "my dad @billyraycyrus used to tell me 'opinions are are like a** holes every body has one' LOVE my hair <3."
Vote! How do you feel about Miley's new hair?
[[__Symbol Force poll:how-do-you-feel-about-mileys-new-hair no longer supported__]]