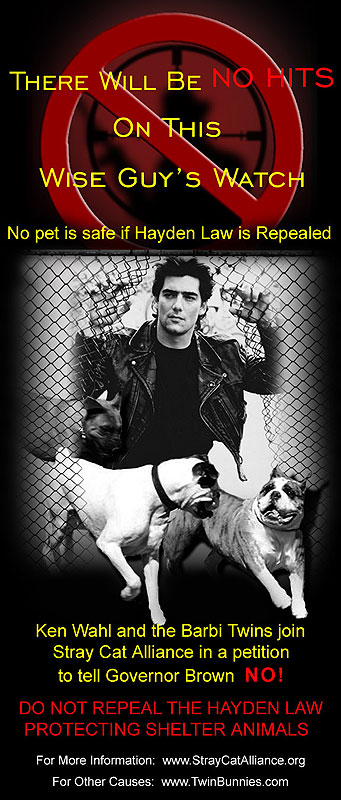 Animal activists Ken Wahl and wife Shane Barbi, along with sister, Sia Barbi, are spokespersons for Stray Cat Alliance (SCA) - and are against the Hayden Law Repeal.
To cut the state budget, Governor Jerry Brown wants to revoke the Hayden Law for shelter pets in California, which currently gives 4-6 days to allow owners to find their lost pets, and to help injured animals receive donated medical attention, or to be available for a fostering or adoption opportunity.
Sign the petition, urging Gov. Jerry Brown to reconsider the Hayden Law Repeal.