Julien Hug, 35, who competed on season 5 of "The Bachelorette," was found dead in the desert off a Southern California highway Wednesday. RadarOnline is reporting that the cause of death was a self-inflicted gunshot wound to the head.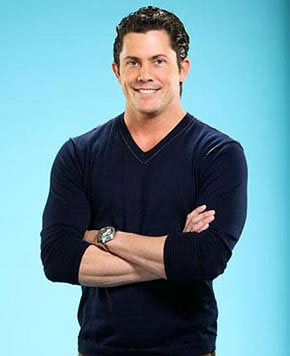 Hug's friend Tom Ulrich was stunned to learn that the San Diego native took his own life. "I'm completely in shock. When my FBI friends told me Julien shot himself in the head, I fell to my knees in disbelief," he told the website.
"This is a heavy day for us here," Ulrich added, while dining at Mille Fleurs restaurant -- which is owned by Julien's family. "With all the wealth and privilege Julien had, I can't imagine why he would take his own life. I can't believe this has happened... people had been noticing a slight change in Julien's attitude in the past few weeks. He looked a bit sad but nothing not to be overly concerned about. But parents know best and I'm sure his folks knew more."
Hug's father, Bertrand Hug, told KGTV San Diego that his son was on his way to Palm Desert on Monday to help manage his family's newest restaurant -- and that he hadn't heard from him since.
A memorial service is scheduled for Nov. 12 at Village Church in Rancho Santa Fe, Calif.

For support and information about suicide prevention, contact the National Suicide Prevention Lifeline at 1-800-273-TALK (8255).