Racy GQ photos of "Glee" cast members Dianna Agron, Corey Monteith (not so much) and Lea Michele has created a little bit too much heat.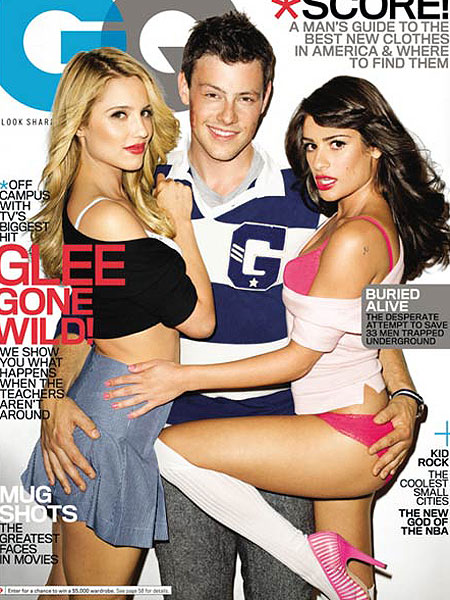 Media watchdog group Parents Television Council released a statement Wednesday blasting the magazine's sexy spread. "It is disturbing that GQ, which is explicitly written for adult men, is sexualizing the actresses who play high school-aged characters on 'Glee' in this way. It borders on pedophilia. Sadly, this is just the latest example of the overt sexualization of young girls in entertainment," PTC President Tim Winter said.
Photos! Lea Michele's Best Red Carpet Looks!
The PTC pointed out that the girls are scantily clad, while Monteith spends a lot of the shoot fully covered up in jock-chic looks. "With a demonstrated market of eager fans for an entertaining, musical-themed program like 'Glee,' we wonder why the show's creators feel the need for such graphic sexualization of women," Winter continued. "Interestingly, the photos of the male character showed him wearing a shirt, tie and vest."
Hot List: Before the "Glee" Stars Were Famous...They Did What?
UPDATE: "Glee" star Dianna Agron blogged she was sorry that the GQ photos were found offensive.
For more on the photo shoot, visit GQ.com.
"Extra" wants to know what YOU think.