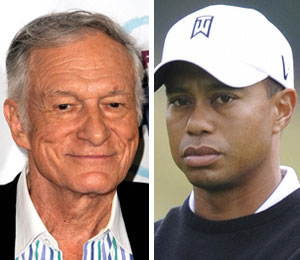 Tiger Woods apologized for "transgressions" with other women and Hugh Hefner says he understands.
See Tiger Woods through the years
"I think the only surprise in it, quite frankly, is that anybody would be surprised," Hefner tells Eonline.com. "If you're a good-looking guy and young and healthy, the notion that there would be something else going on, well, marriage is just a convenience."
He continued, "It's very nice for raising kids." The Playboy founder, 83, has been married twice and has four children.
Hefner added, "The notion that monogamy lasts forever is a wish!"
Woods and wife Elin Nordegren have two children and reportedly seeking marriage counseling.