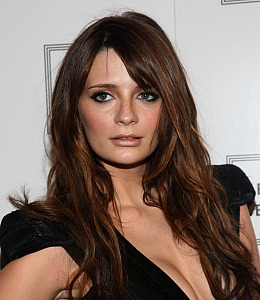 The CW has announced plans to stop production on Mischa Barton's new TV show, "The Beautiful Life: TBL."
According to Variety, an ugly showing in ratings caused the network to pull the plug on the fashion series. The magazine reports that another CW drama -- most likely "Melrose Place" -- will air reruns in the Wednesday night timeslot.
The show, loosely based on the experiences Ashton Kutcher had as a model, portrayed Barton as a model struggling to make it back to the top after taking a hiatus from the fashion world.
In July, production on the show was halted after Mischa was admitted to a Los Angeles-area hospital for a psychiatric evaluation. Barton later told reporters that her hospitalization was due to the results of a "terrible wisdom tooth surgery."