Rob Pattinson is proving to be quite the fashionable vampire.
The "Twilight" hottie sent heat waves through chilly London for the "Twilight" premiere in this dark brown, two-button, notch label Dolce & Gabbana suit. He also sported a white shirt and charcoal tie by famed designers D&G.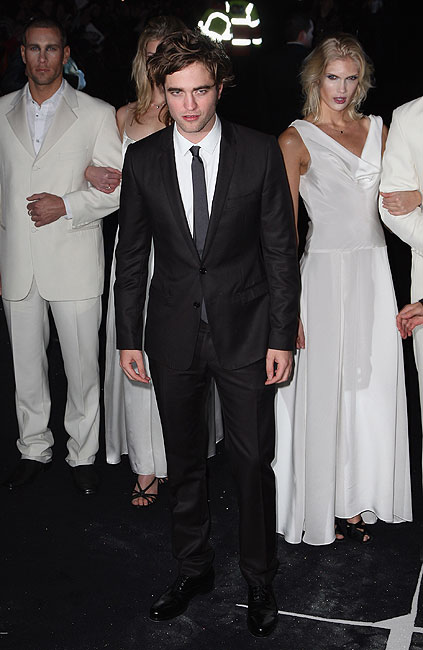 Want to get your hands on his outfit? Log on to dolcegabbana.com.