Just two days after her "quickie" divorce from Guy, Madge managed a smile while strolling about in Manhattan with son Rocco.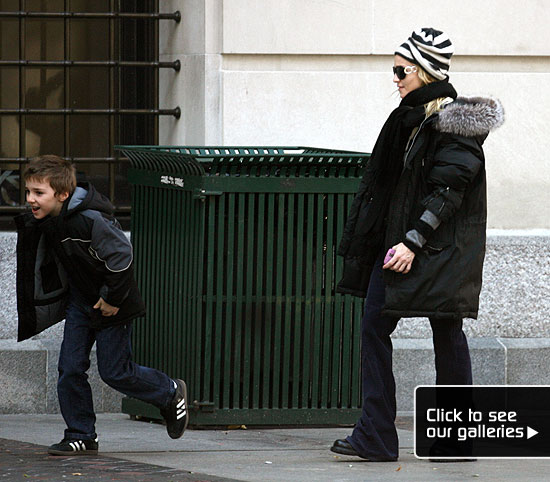 According to court documents obtained by "Extra," Madonna said she is divorcing Ritchie for his "unreasonable behavior."
"I'm sad about my personal life," she recently told AP, but her Sticky & Sweet tour "provides a distraction that keeps me going."