Those elusive friends, John Mayer and Jennifer Aniston, have taken their relationship from Miami Beach to a more public L.A. -- joining pals Courteney Cox and David Arquette -- who were celebrating their ninth year of marriage at the Omnipeace.com dinner at STK hosted by OmniPeace founder Mary Fanaro and sponsored by Kitson honoring Jeffrey Sachs, co-founder of Millennium Promise.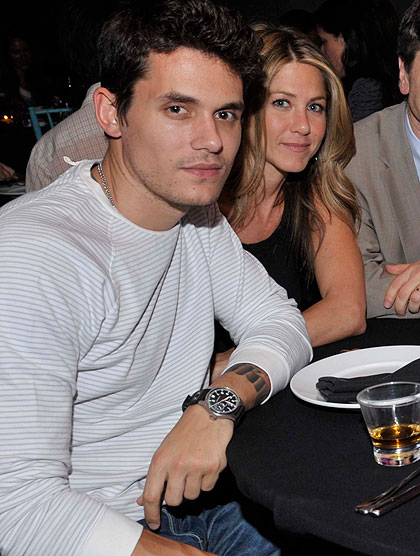 "Jen and John had their arms around each other -- she was rubbing his back and whispering into his ear," a source says. "They were touching each other non-stop all night."
Aniston and fellow "Friend" Cox have double-dated with their men before. Jen and John were recently snapped while hanging out at the Arquette's Malibu home.