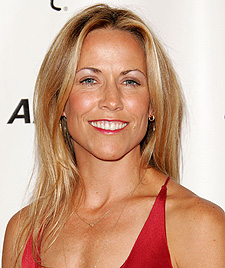 Single mom and breast cancer survivor Sheryl Crow is dishing about the new man in her life to "Extra."
"My new man is Wyatt," she said. "He's five months and he has six teeth."
Of course, Sheryl is talking about her newly adopted baby boy. She gushed about her son at the annual Salute to Women in Sports Awards, and she revealed she might adopt again.
"I would, but right now my concentration is on him," she said.
Click on an image to RATE HOLLYWOOD'S HOTTEST MOM photo gallery!