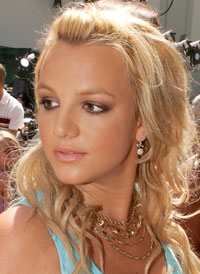 Rumors have been swirling recently about the mystery man seen with pop princess Britney Spears.
Is he her new boy toy? Her bodyguard? The babysitter?
Now, "Extra" has the answer. X-17 Online reports that Brit's 34-year-old "manny" is Daimon Shippen. He reportedly once owned a sex toy/ porn website.
Click on an image to view the Britney Spears photo gallery!