After announcing her engagement to girlfriend Michelle Rounds on Monday, Rosie O'Donnell tweeted a photo of her fiancée's giant engagement ring, accompanied by the caption, "so so so happy."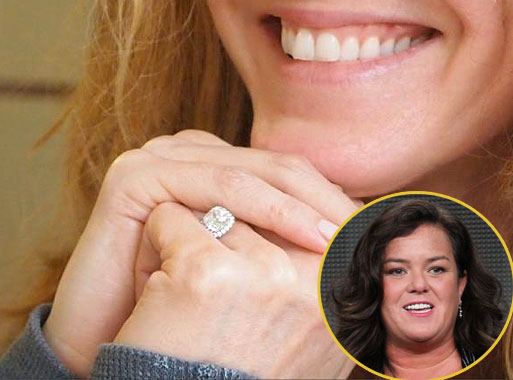 Friends and fans have sent their well wishes to the comedian/actress, including Bravo executive Andy Cohen, who tweeted, "mazel on your engagement!"
The talk show host and Rounds met over the summer at a Starbucks. O'Donnell revealed she didn't realize Rounds was a lesbian, and joked that her "gaydar was off."